About Tasco

TASCO Petroleum (formerly known as TASCO Inland) was established in 1995 with the combination of TASCO (formally T&S Petroleum) a Mobil Distributorship and Inland Oil Pty Ltd, a former BP Australia Distributorship located in Mildura and created by Graham Lake.
The first major expansion began in 2006, with the acquisition of Power Petroleum, a Mobil Distributorship surrounding North Eastern Victoria and South Eastern New South Wales. Further expansion was gained in 2010 when we also acquired the local Caltex distributors business based in Wagga Wagga.
In September 2016 we experienced further growth, acquiring the operations of several Caltex Energy Depots across Northern Victoria, Southern NSW and Renmark in S.A.
Today, we are a major fuel and lubricant distributor operating throughout Northern Victoria, Southern New South Wales and Eastern South Australia. With a large network of over 40 Retail Sites, 18 Wholesale Depots and 2 Commission Agent Depots, we are committed to providing quality fuels and lubricants. We have a Head Office and Wholesale Depot, located in Mildura and an additional administration facility located in Albury. Further Wholesale Depots are located in Wagga Wagga, Benalla, Bendigo, Swan Hill, Bunnaloo, Shepparton, Wodonga, Leeton, Renmark, Serpentine, Charlton, Yarrawonga, Robinvale and Broken Hill. Our Wholesale Depots are all equipped with helpful and knowledgeable staff that can assist with any enquiries and provide customers with a large range of both Caltex and Mobil Lubricants available for purchase. TASCO Petroleum seeks to maintain a presence in its chosen market by providing a high quality, competitive, safe and cost effective fuels and lubricant delivery service to all customers by professional, appropriately trained and courteous staff. TASCO Petroleum delivers quality diesel, unleaded petrol, premium petrol and heating oil throughout our distribution area to a wide range of customers and industries including agricultural, mining, commercial, transport and retail. The implications of this vision provide TASCO Petroleum with a balanced emphasis on customers and staff, profit, the environment, safety, planning and training.
History
1956 – 1991
Business commenced
The Business commenced in 1956 as a company (BP) run depot and then became a partnership called Lake & Johnston which delivered bulk fuel & lubricants around the Sunraysia area
It was in 1973 that the next name change was made to Konini Pty Ltd.
In 1982 Graham Lake made another change and further established Inland Oil as a BP distributer in Mildura.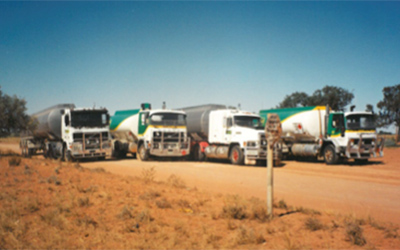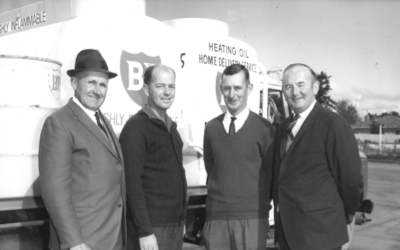 1991 – 1995
Further Expansion
After the retirement of Graham Lake, Ross Lake became the Managing director of the company.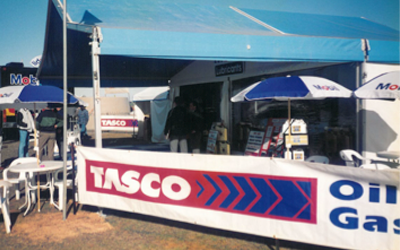 1995 – 2004
The Expansion Continues
This time the network was extended north to Broken Hill with the acquisition of B & S Petroleum.
Along with a couple of retail sites, the Broken Hill depot supplies fuel for the wool and mining industries (amongst many others) in the Broken Hill area, as well as delivering bulk fuel as far north as Tibooburra and Cameron's Corner at the junction of the NSW, SA & Queensland borders.
As with all acquisitions made so far, the B & S Petroleum staff that were retained by TASCO are a huge asset due to their local knowledge & expertise.
In 1999 the company further solidified operations in Swan Hill by combining with an existing BP distributor.
2005 – 2012
Power Merger
The company extends further east with the acquisition of Power Petroleum, retaining many staff that continue to work for TASCO in the eastern part of the network.
Additions to the company include a secondary head office in Albury, new depots in Wagga Wagga & Benalla, and a strengthened retail presence with many more service stations.
The logo was also changed to the oval disk with the red "slash" during this time.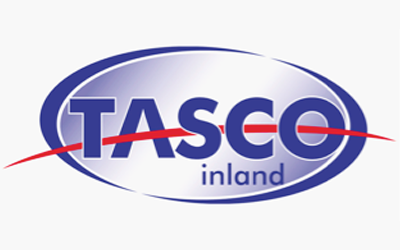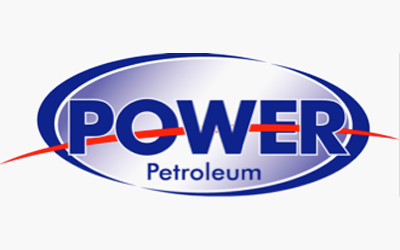 With Mobil deciding to no longer maintain a retail presence in Australia in 2009, TASCO had to choose a new supplier & retail brand, due to many reasons, including the ability to offer a superior card option for TASCO customers, Caltex was considered the best choice.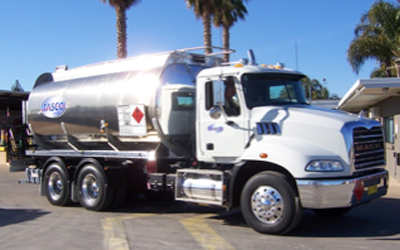 Several retail sites are redeveloped during this time. The site at Leeton is fully demolished & rebuilt incorporating a McDonalds. The site in Mildura on the corner of San Mateo & 15th St is transformed into TASCO's first Star Mart.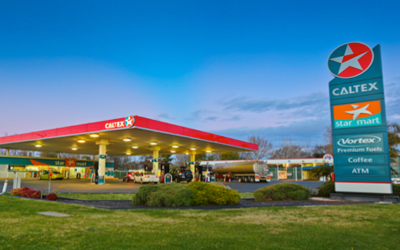 The site at Carpenter Street Bendigo is fully renovated.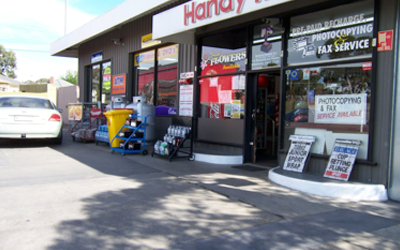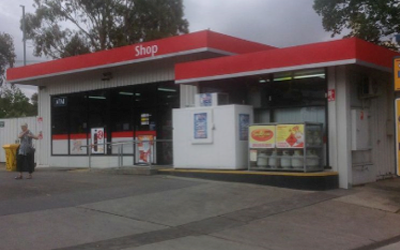 Along with renovations you can see, TASCO has been undergoing an extensive program of re-tanking all underground tanks at all 40+ retail service stations. (At this time, all but three sites have been completed) This is to ensure the industry best practices are being implemented to protect the environment & to ensure all TASCO's legislated requirements are being upheld.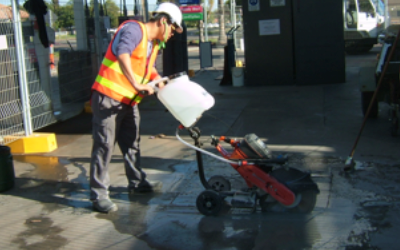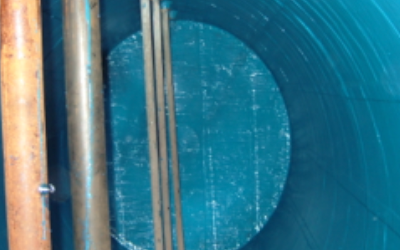 The site at Hammond Ave Wagga is completely rebuilt after the floods in 2012.
TASCO Inland cemented itself as a strong competitor in the Wagga area during 2010 by purchasing several new retail locations, at this time the Wagga depot was also decommissioned and operations were moved to a newly leased property at Boman.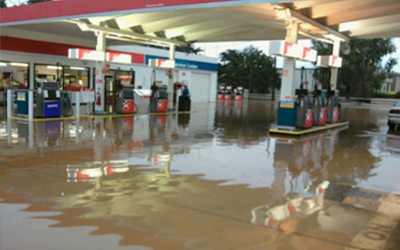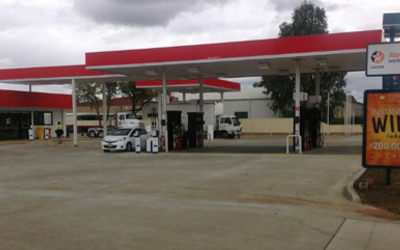 2013
Tasco Petroleum & Tasco Terry
Another change to the name and logo was decided upon, & happened in 2013, this time to TASCO Petroleum, this was done to better describe the TASCO core business throughout the increasing TASCO area.
"Tasco Terry" was then hired/created to become the companies customer liaison through social media & marketing.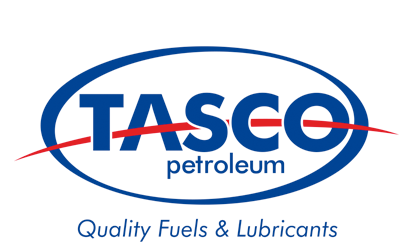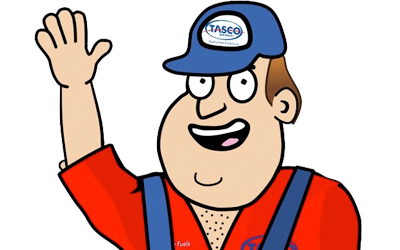 2014
New State And New Colours
In February 2014 TASCO expanded into South Australia. Although trading as Barrett Petroleum in SA, there are now three new service stations in the TASCO group.
These sites are all in the green & gold colours of BP – the sites are located in Tailem Bend, Murray Bridge & Naracoorte
There are also wholesale depots located at Bordertown, Murray Bridge & Naracoorte, along with an outside payment terminal (OPT) situated on the wharf at Robe to keep the fishing fleet mobile.
The staff have been a great addition to the TASCO group offering great service, fuel deliveries and the option of both Mobil and Castrol lubricants.
Another big change was the completion of the renovation's at the 24 hour roadhouse in Narrandera. If you're travelling anywhere in or around the Murrumbidgee Irrigation Area – where the Sturt Hwy meets the Newell Hwy you can stop and have a meal in the comfortably rebuilt diner.